Special Offer - Free Shipping when you buy any 2 or 4 products (Australia only)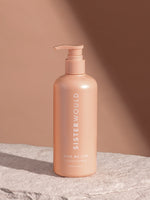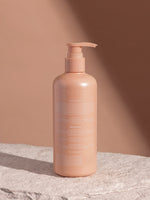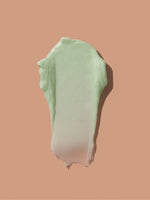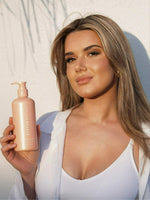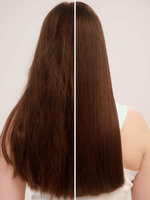 Give Me Life Conditioner
Regular Price

$38.94

Sale Price

$38.94

Regular Price

Unit Price

per
Tax included.
Shipping
calculated at checkout.
Escape in the shower as you savour the experience of our sensory-enhanced formula. Designed to nourish, soothe and smooth for healthy, salon-quality hair. Shea Butter, Jojoba Esters, and Aloe Vera work to replenish moisture, restore shine and assist with dry, coarse, and chemically and heat-processed hair.
A gentle formula, suitable for sensitive scalps, it contains Ginger Root known for its restorative properties that help to invigorate and promote growth. Australian Natives River Mint and Finger Lime Extract, assist with the delivery of antioxidants, for improved scalp and hair health.

You may also feel a warm or cool tingling sensation as a result of the active ingredients. This will subside after 2-5 minutes and is completely normal.
After cleansing with Give Me Life Shampoo, apply a generous amount directly onto scalp. Massage through from root to tip. Leave on hair for 2-4 minutes and then rinse.
To use as a masque, leave on hair for 5-6 minutes and rinse.
As equally important, the texture and scents have been carefully considered to aid people with visual impairments to distinguish between products.
Scent
An invigorating ginger infused scent that's minty.
Texture
A rich, creamy and smooth texture.
Tactile
In partnership with Vision Australia we've incorporated universal braille on the back of the conditioner for the blind and visually impaired.
We also created a tactile imprinting system on the side of the conditioner with dots ::: for those that can't read braille.
All hair and scalp types. From dry to oily, thick to thin, colour treated to natural, damaged to brittle, thinning to bald, irritated, sensitive, flaky and everything in between.
Enriched with
Ginger Root
In Ayurveda, ginger is highly regarded as a hair growth treatment. There are several components in ginger that aid in hair growth like magnesium, phosphorous, and potassium. These minerals help stimulate the scalp.
River Mint Extract
Strong antioxidant and anti-inflammatory containing three times the vitamin C found in a mandarin and [a higher] antioxidant content than goji berries.
Finger Lime
Damaged hair is repaired thanks to the smoothing effect on keratin fibers in finger lime, which also helps reduce the effects of chemical processing, heat and environmental stress and UV damage on coloured hair, so it looks shinier and vibrant for longer.
Shea Butter
An antioxidant-rich moisturizer that softens and hydrates from root to tip.
Aloe Vera
Helps soothe the scalp, moisturize and fortify hair fibers. Strong in vitamins and amino acids, these nutrients help promote healthy looking hair.
View full list of ingredients.
An ultra-hydrating formula containing Australian Native Botanicals, for salon quality hair.
Still using but so far very happy with this conditioner
The perfect duo!
Not only does it look great but it is truly amazing! My kids keep trying to steal it off me cause they're also obsessed!
Nostalgic Scent
The Give Me Life conditioner at first had a surprisingly thick consistency, almost like a paste or very thick cream (and spoiler alert, it's bright green!), but as soon as you introduce it to some water or damp hair, it melts pleasantly into your hair and releases the most nostalgic, sweet minty scent, like one of my favourite Lip Smackers lip balms, back in the day. The scent isn't overpowering and is distinctly different from the Give Me Life shampoo, making it effortless to differentiate between the two products, especially as I am blind. My hair is curly and naturally very dry, so I have to use a lot of product to tame my dehydrated strands, but it's worth it to feel the conditioner working to smooth and detangle. LOVE the use of universal design and braille on these products!
11/10 Conditioner
Excellent Conditioner. Excellent customer service. This is the conditioner you have been searching for!
Game changer for fried blondes!
What I love most about this conditioner is the fact that it's multipurpose. I leave it on longer and use it as a hair masque as advised on their instructions and I LOVE it! Wow. The texture and consistency is so thick and luxurious it feels like your lathering your hair in an expensive jar of goodness. Basically feels like you're throwing La Mer in your hair. I won't even talk about the scent. It smells immaculate and I love that it lasts. 2 days later and people are asking what perfume I'm wearing and when I say it's my hair and they actually smell my hair they're amazed. I think this needs to be turned into a hair perfume honestly.