Special Offer - Free Shipping when you buy any 2 or 4 products (Australia only)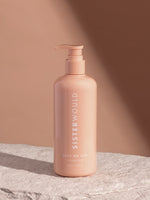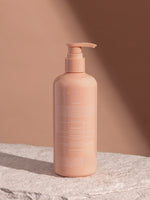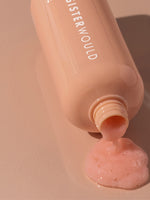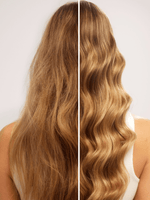 Give Me Life Shampoo
Regular Price

$37.82

Sale Price

$37.82

Regular Price

Unit Price

per
Tax included.
Shipping
calculated at checkout.
A triple-action shampoo scientifically formulated to help exfoliate, cleanse and nourish.
Our salon quality formula contains a gentle and natural surfactant, derived from coconut, to help remove dirt, grease, and product build-up, without stripping or drying hair. 
We have sourced Australia's very best native botanicals such as Finger Lime and River Mint Extracts, which are known for their antioxidant properties, to help with strengthening hair follicles for decreased fallout, nourishing and promoting healthy hair, and shine, replenishing moisture levels, and soothing the scalp. Watermelon Seed Oil also works as a natural emollient, ensuring your hair feels nourished from root to tip.
You may also feel a warm or cool tingling sensation as a result of the active ingredients. This will subside after 2-5 minutes and is completely normal.
Completely saturate your hair with warm, not hot, water. Apply and massage the product throughout the hair. Rinse product from hair.
Follow with Give Me Life Conditioner.
As equally important, the texture and scents have been carefully considered to aid people with visual impairments to distinguish between products.
Scent
A sophisticated and refreshing watermelon scent.
Texture
A rich, slightly granular and creamy texture to allow the blind and visually impaired to differentiate shampoo from conditioner.
Tactile
In partnership with Vision Australia we've incorporated universal braille on the back of the shampoo for the blind and visually impaired.
We also created a tactile imprinting system on the side of the shampoo with horizontal lines = for those that can't read braille.
All hair and scalp types. From dry to oily, thick to thin, colour treated to natural, damaged to brittle, thinning to bald, irritated, sensitive, flaky and everything in between.
Enriched with
Watermelon Seed Oil
Works as a natural emollient, ensuring your hair feels nourished from root to tip. This ultra-light oil does not clog pores, so no dirt can accumulate on the scalp and the abundance of vitamin B and fatty acids improve hair density.
River Mint Extract
Strong antioxidant and anti-inflammatory containing three times the vitamin C found in a mandarin.
Finger Lime
Damaged hair is repaired thanks to the smoothing effect on keratin fibers in finger lime, which also helps reduce the effects of chemical processing, heat and environmental stress and UV damage on coloured hair, giving hair a healthier, shinier appearance.
Coconut
A gentle and natural surfactant that helps remove dirt, grease and oil build-up without stripping hair of it's natural oils.
View full list of ingredients.
An invigorating cleanser, containing Australian native botanicals for all hair types.
Best shampoo and conditioner ever
I've been using the shampoo and conditioner since its release, and I can't imagine ever stopping. The enchanting scent, luxurious texture, and the way it leaves my hair feeling after each wash are simply irresistible. I just love it 🥰
Best shampoo and conditioner
I love how it cleanses my scalp. I had a very flaky scalp and it was red and dry. The shampoo immediately cleansed it and as soon as I washed my hair the flakiness was all gone. I love how nourishing the products are the way the shampoo cleanses and then the conditioner hydrates. The perfect shampoo and conditioner combo! I've purchased 6 times so far and will continue to be a loyal customer. I can't ever use anything else!
Amazing shampoo and conditioner
I've been purchasing the shampoo and conditioner since it came out and I love it. Love the smell of it as well
Minty Fresh
The Give Me Life shampoo is a wonderfully refreshing product, with a unique scent, texture and cooling effect! The colour of the product is best described as bubblegum pink, with a looser consistency and granular texture, best for gently scrubbing the scalp. When it gets wet, a burst of minty, almost citrusy scent is released, leading to an enlivening experience. Again, I absolutely adore and appreciate the use of universal design, with tactile markings on the packaging to differentiate between the shampoo and conditioner, as well as braille. It takes up so little space on the packaging, but means SO much in terms of accessibility and inclusion. This blind girl feels seen, valued and pampered!
11/10 Shampoo
Excellent Shampoo. Excellent customer service. This is the shampoo you have been searching for!